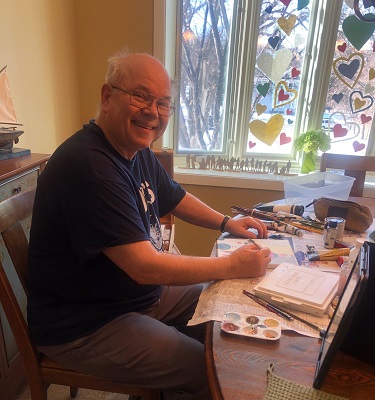 Mike Benson
Mike has served as a Lion since 1974. He has taken a special interest in working with other Lions on fundraising and projects to help those with vision impairments. Around 2017-2018, Mike had the idea of eventually creating some sort of public art piece to recognize the efforts of sandbaggers in our area. With the help of the Lions, and many community donors, The Spirit of the Sandbaggers artwork is now installed along the banks of the Red River near downtown Fargo!
Mike does not consider himself a professional artist but enjoys using his creative nature to express himself through photography, painting, and woodworking.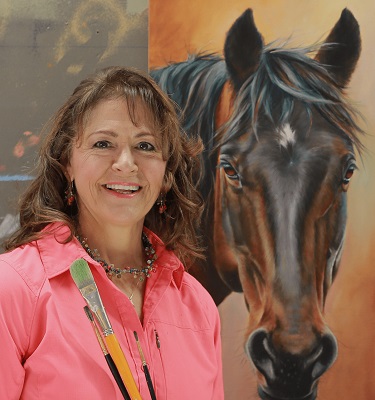 Karen Bakke
Karen has been working as a professional artist since 1976. She began focusing exclusively on fine art in 1995 doing large murals and commissioned canvas paintings. Karen has produced works for an impressive number of both commercial and residential locations including cathedrals, hospitals, schools, museums, government buildings as well as private homes. She describes her style as realism with a touch of impressionism. Karen plays a vital role in the FM arts community and has become known as one of the area's most respected artists.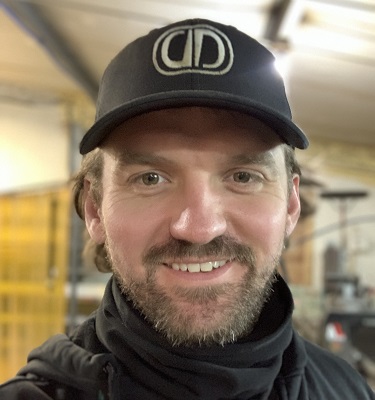 Brock Davis
Originally from Dickinson, ND, Brock had spent most of his career welding in the oil fields until moving to Fargo in 2015. While he began working a welding job in the area, he was longing to focus his metalworking skills in a more creative and artistic way. Brock started his full-time company, Davis Designs, in 2017 and has since created everything from light fixtures to this amazing public art sculpture.